From: 12:00 AM to 11:59 PM April is Pet Month Receive 50% off our pet fee when you stay at the Southampton Inn in April. A portion of the fees will go to...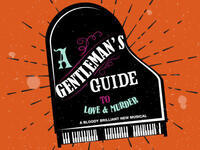 Winner of the 2014 Tony Award for Best Musical, Gentleman's Guide tells the uproarious story of Monty Navarro, an heir to a family fortune who sets out to...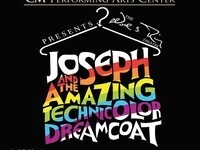 Friday's and Saturday's at 8PM, Sunday's at 2PM, Wednesday 4/10 at 2PM, Wednesday 4/24 at 7:30PM What: Joseph and The Amazing Technicolor Dreamcoat Where:...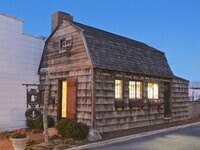 From: 10:00 AM to 12:00 PM Students will learn the basics of jewelry making, from sculpting wax and soldering to setting stones and polishing. Master...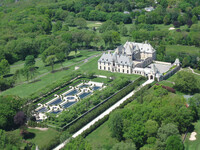 From: 11:00 AM to 12:00 PM OHEKA CASTLE's HISTORIC MANSION TOURS offer visitors limited access to the estate and gardens with a guided tour docent followed...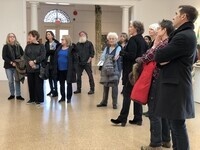 12 PM Join East End Curator Janet Goleas for an encore intimate tour of the powerful exhibition A Radical Voice: 23 Women. March 25th FFEb 17th - Mar 25th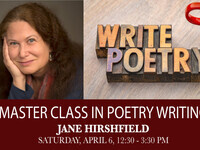 Workshop 12:30 pm - 3:30 pm, Poetry Reading 5:30 pm - 6:30 pm WWBA 2019 Poet-in-Residence Jane Hirshfield will offer a Master Class in Poetry Writing,...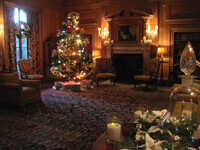 From: 12:30 PM to 04:00 PM The Vanderbilt Museum's holiday centerpiece is the mansion of William and Rosamond Vanderbilt, decorated each year by local...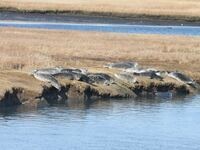 From: 01:00 PM to 03:00 PM Join Capt Lou's Seal Watching Cruise in the Bay this winter! There will be a Naturalist on board who will discuss the behavior...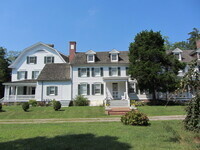 From: 1:00 PM to 3:00 PM Decoy Appraisals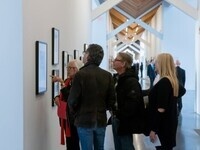 From: 02:00 PM to 03:00 PM Join us for a docent-led tour featuring the Permanent Collection: Five and Forward. Tours last approximately one hour. Space is...
From: 7:00 PM to 8:30 PM Maestro (1939-2010), lead singer for the Crests, the Del-Satins and, eventually, the Brooklyn Bridge, recorded rock 'n' roll hits...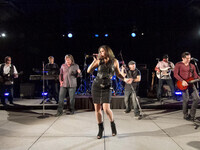 Starting: 08:00 PM On June 16, 1978 the world forever fell in love with Danny Zuko, Sandy Olsson and the music of Grease. 40 years later, New York City's...